We love to hear from you!
We are our stories! Our stories are what makes us who we are, they are what shape our families, our careers and our destiny. We invite you to share some of your wonderful stories  and experiences with us on our social media platforms, our blogtalk or just drop us an email at herstorytoo@gwse.org. We respect your privacy and  have attached the new era for data protection in the EU document for your information here:  EU data protection rules.
So go ahead and have some fun and listen to some stories  and experiences that have been shared by some amazing women. Click here : https://player.fm/series/herstorytoo
To contact us for interviews or to share your stories and experiences email us at: herstorytoo@gwse.org
If you would like to support our work please do so via our  paypal here
We also put together some easy read resources and articles  for you to get some insights on women and leadership, gender parity, diversity, and work life balance. Read articles below: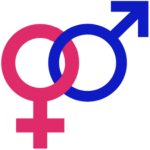 GENDER GAP IN THE LABOR MARKET: WHAT WE LOSE DUE TO GENDER DISPARITY?
Until the end of XIX century women were perceived as inferior and therefore were excluded from participation in public life, politics, education and certain professions. Since then phenomenon referring to social, political, intellectual or economical disparity due to gender differences has gradually declined.  Gender gap narrowed, sex segregation in most professions significantly decreased, and women climbing the management ranks started steadily rise. For instance, in advanced countries the gender gap in education, which has positive relation with employment, has closed – and even reversed.  Eurostat reports that in 2015 the proportion of women in EU that had attained tertiary education (graduated from universities or other higher education institutions) exceeded that for men by 9.3 %. While women in U.S. earns 60% of all master degrees. Read more: Gender disparity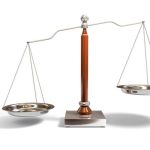 WORKING MOTHERS: BALANCING FAMILY AND WORK
Our generation of women has much more opportunities than the ones before us ­ our mothers, grandmothers and so on. Not long ago they were considered only human beings with obligations instead of rights and the most important of them was to serve their husbands and have children. Nowadays there are no restrictions in pursuing the careers women want for themselves. They get to pick their own path in life. More importantly, this generation grew up in
a world that was already benefiting from the basic civil rights for women. At least in theory, because there are still many women who unfortunately do not have them and who have the same problems as 100 years ago. Read more: Working Mothers.pdf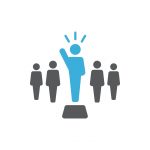 WOMEN LEADERS :WHY SO FEW WOMEN IN LEADERSHIP?
A leadership position requires a lot of dedication, time, work and nerve. The
challenge for a woman is to find a balance between the career and her personal life – her
family. Besides her work position, a woman can also be a wife, a mother, a daughter, a
housekeeper, a nanny, a cook and the list can go on. It can be very exhausting for her to
accomplish all of these roles and be effective home and at the workplace. They have to be
effective in all areas. It is expected of them to do well of those things. Read More: WHY-SO-FEW-WOMEN-IN-LEADERSHIP.pdf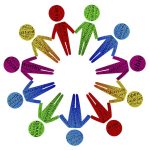 WHY DIVERSITY MATTERS:DIVERSITY AND INCLUSION MATTERS TO EVERY BUSINESS
Diverse views are good for business. Why you might ask? Read more: Why Diversity Matters
The Global Women Social Enterprise
is a nonprofit organization
based in Copenhagen, Denmark
CVR 37980994
Donate
Invest in the Future of our Women and Girls