WE SUPPORT GLOBAL GOAL 4: QUALITY EDUCATION FOR ALL GIRLS
GWSE STEAMEd Diversity and Inclusion for SpecialEd Girls
We welcome our new Special Ed Girls,
2020 is off to a great start!  Our girls and STEAMEd team have welcome special ed girls who are hearing impaired. Our girls and the team are all enjoying learning sign language and the SpecialEd girls are excited to feel loved and make new friends.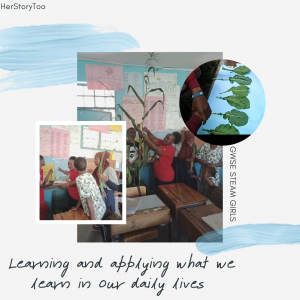 We are also currently still developing our diversity and inclusion strategies that fit well with both groups of girls so as always if  you would like to get involved  please email: educateher@gwse.org
Thank you to all who continue to support our girls!  We appreciate and love you all.
Warmest Regards
GWSE family and friends
STEAM GARDEN LAB
Through the use of the Problem based learning methodology the STEAM girls have been able to better understand the challenges of gardening and apply new methods to improve e.g. soil acidity, water retention, parasites and other predators etc.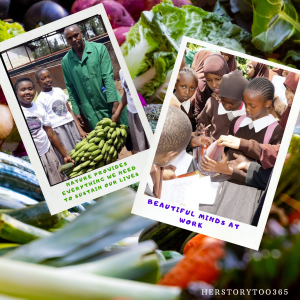 The gardening project certainly helps build the social group collaboration, increase a sense of responsibility and ownership. Overall the project has built more confidence in the girls and uncovered their individual unique abilities through the different task or duties.
We also enjoyed a  great job shadowing this year!
Our STEAM girls successfully completed their 1st independent farming project, learning more about the complexity of the processes of farming. This experience enables them not only to understand business processes but also to better understand where their food comes from.
Thank you to all who continue to support our girls!  We appreciate and love you all.
Warmest Regards
GWSE family and friends
GWSE STEAM GIRLS AT TWOW AFRICA 2019
GWSE STEAM Girls had a great time at the TWOW Africa conference where they were the VIP guests and held their own during their panel discussion.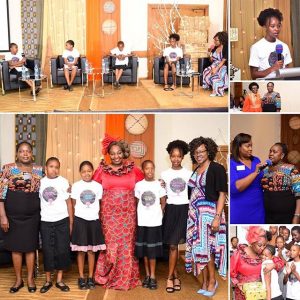 The STEAM girls discussed their role in the development of Africa and shared some solutions that they are working to improve their communities. The girls did an awesome job and got a standing ovation for being BOLD, BRAVE and BRILLIANT!! our STEAM Girls ROCKED!! A BIG thank you to ALL the girls, their parents, teachers, facilitators, our supports, partners, collaborators, and well-wishers.
Congratulations TWOW Africa for running an awesome race and for ALL the HardWork, Commitment and the investment you have made into the lives and dreams of many many women and girls in Africa!! It was amazing to see the many SocEnts and upcoming businesses that African woman are spearheading. Really cool stuff!! Our girls like the many many women and girls across the continent had a blast:o) Much Love!
To everyone who would like to join us at the TWOW Africa 2020 platform for dialogue or marketplace, please feel free to connect with us please e-mail: educateher@gwse.org
WHAT IS STEAM?
STEAM stands for Science, Technology, Engineering, Arts and Math. It is an acronym that was developed to address the present and future shortage of skilled workers in high tech fields.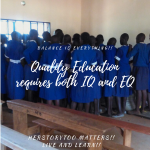 We believe that by engaging more girls in STEAM subjects, we will further develop a sort of critical thinking.  We also include the arts in our STEM club as most of our girls connect with liberal arts like music, drama, dance, and art.
We identified significant differences in how girls and boys react to STEM, their learning styles and realized that what appeals to the boys doesn't necessarily appeal to the girls. Therefore we decided to include the arts in order to incorporate their talents and take advantage of their interests by integrating the visual arts into the club activities to create STEAM. By doing so we create a positive environment of learning.
STEAM can change perceptions and beliefs about gender gaps in mathematics and science fields. Schools should cultivate girl's achievement and interest in science and engineering and design curriculum that provides an environment of learning.
We strive to bridge the gap of the inadequate education of students mostly girls in these areas through our STEAM Clubs and see this a field that is relevant in development that can improve their problem-solving skills, especially in underserved communities.
We are now accepting donations: Click here to support our work 
Why do Girls Need STEAM?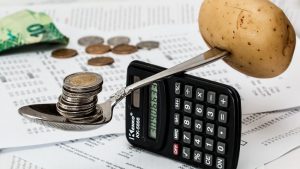 We believe that EDUCATION is a human right and no child should be excluded from pursuing their dreams.
Most of our Girls are from low income families who have very limited resources and education is a luxury. They are faced with several obstacles on a daily basis that affects their school attendance and overall academic performance. We believe that a STEAM club can bridge that gap and boost their performance and confidence. Listen to Interview on why STEAM matters
Every child every GIRL should have the opportunity to attend school and receive a quality education regardless of their socia-economic circumstances or their families income level.
To support our ongoing Campaign Lifting as you Climb, we would like to invite you all to Share your Shine and or your Sisterhood Smarts with us. Please visit the teespring site here to select the tee of your choice.
Why does STEAM matter?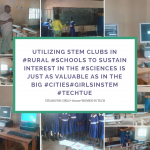 In our observation there is an immense imbalance is STEAM-related fields, even in countries where women are over 50% of the population. So if half the population does not engage in shaping their future then we will continue to have an imbalance and their ideas will never see the day of light. So why does STEM matter?
Currently, most girls feel less capable in these fields and are encouraged to pursue other fields, partly due to stereotyping and cultural expectations.
Careers in STEAM have the tendency to offer more opportunities and pay higher which can play a role in getting the families out of poverty
If you would like to sponsor one of our girl's education or support our STEM clubs kindly contact us for more information or e-mail us at empowerher@gwse.org
MENTORSHIP AND PERSONAL DEVELOPMENT

CONFIDENCE! 
15 Ways to become more confident
This book is a celebration of YOU. It has simple and practical tools that can help you become more confident. It will open up parts of yourself the even you did not know existed. Here are 15 ways to become more confident in a workbook format to integrate into your daily routines and achieve Self Love.
This is CONFIDENCE! Get your copy here
A BIG THANK YOU to ALL our Angels out there!!.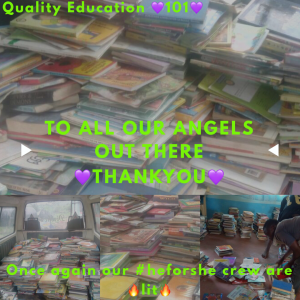 Dear All our Book Donors,
We would like to extend our sincere gratitude for all your amazing books that you were able to part with.. keep them coming:o) This generous gift to our girls at the STEAM club will have a major impact on the way they learn and how they further develop mentally, spiritually, physically and academically. We know the EQ is just as important as IQ.
On behalf of all of us, We want to thank you for helping us make a positive difference. Your support encourages our continued commitment to reaching our goal to educate as many girls as possible. Support our work here
We appreciate and love you all.
Warmest Regards
GWSE family and friends
 Back to School Supplies Project Currently Ongoing... 
Our Kenyan Girls have had a ROUGH year indeed But STILL they managed to TOP the nation this year. Congratulations!!!! 
Please read the inspiring story of Kakamega girl Goldalyn Kakuya tops in KCPE with 455 marks!!!  Click here to read More 
It is no secret that our country  KENYA has been through A LOT to say the least. Many families have lost their parents, children, relatives and the list keeps growing everyday.  Our children are very discouraged and we would like to help make their learning experience a little bit stress free. Today we Invite you to support our children by helping us provide them with school supplies for 2018. If you would like to to get more information about the project kindly drop us an email at empowerher@gwse.org
If you are based in Kenya, kindly contact the GENESIS womens group by calling + 254 0720929853 for more details on how you can help and where to drop of your donations. Please understand that we do not donate to individual families. ALL donations and supplies are provided via selected schools.
Thank you to all the wonderful and generous people who have supported our GIRLS so please continue to do so...  The letters are coming everybody  who is still waiting I know the excitement!!! Please remember our beautiful girls are EXTREMELY busy they have very long working days and work very hard both in school and at home. For this reason we kindly request you to please be patient and give them some time to put together their Thank You letters which are coming straight from the heart.
Much Love !!
GWSE Family and Friends
Brief Update on Sanitary Products
Underage girls in Kenya getting pads for sex.. What can you do about it?
The Kenyan government promised to get take lead and get involved to address the issue of lack of pads by signing free sanitary pads into law.  Currently the situation has not been resolved and our girls are now been driven into prostitution in order to buy sanitary towels. These girls, mostly living in low income families face so many challenges, TOO many for a young girl!! These challenges lead to an increased drop out rate, reduced grades, early marriages, prostitution, eventually teenage pregnancies , diseases and many other issues. These young girls are so vulnerable that they end up getting into some very complex situations which lead to many forms of exploitation from their male counterparts just to be able to buy pads. They usually get exploited sexually before the men buy them sanitary towels and other basic needs. Women's rights are human rights!!! We can't say this enough. LET US NOT FAIL our girls!!! Read more…'I had sex to pay for sanitary pads'
Kenyan Government promises to provide free pads to ensure that all school girls have access to FREE sanitary pads. Will they keep their promise this TIME around?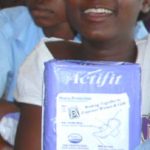 Kenyan government takes the lead on gender equality, by signing free sanitary pads into law. This is great news for many girls who had to use whatever they could during their menstrual cycle. Thanks to this new LAW these girls will no longer have to use many of the dehumanising and degrading products they have been forced to use for so long. For now its the wait and see game. We now have to wait and see WHEN and HOW this will take place. In the meantime, in between time please continue to support our girls. For more information on how to can help kindly email empowerher@gwse.org or call call + 254 0720929853. To Read more on this story visit  http://www.bbc.com/news/world-africa-40365691
 Let's talk about Menstruation (Yes, you read it right)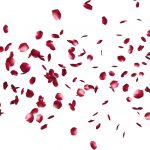 In this article we bust the myths about periods, and address the very real issues faced by millions of women around the world every month.The menstrual cycle is "the cycle of physiological changes from the beginning of one menstrual period to the beginning of the next" (Merriam-Webster). The cycle is initiated by the ovulation (the ovaries release an egg) an ends by menstruation (in case of non pregnancy). The menstrual cycle is an as natural part of a woman's life as eating and sleeping, but represents a perpetual struggle for most women.
Read More..Reusable-vs-Disposable-Pads-Draft-1.pdf
Buy Her School Supplies
Thank you for Investing in the Future of our GIRLS!