Young Changemakers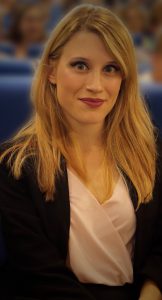 Ms Bridget Cerafogli is the Young Changemakers Coordinator, Young Women's Social Impact Mentorship Lead (YWSIMP) to the Global Women's
Social Enterprise (GWSE) Organisation.
She is a highly-motivated intercultural and language mediator with experience in sales and event organization. She has developed a deep
interest in enhancing intercultural connections through language and communication in order to empower women and young people providing
them the right communicative and informative "tools" to express their ideas effectively.
If you would like to learn more or join the program send us an email: mentoring@gwse.org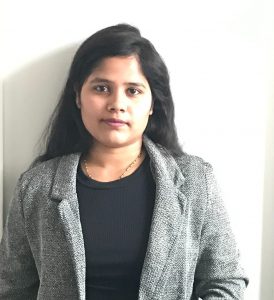 Ms. Arati Sahoo is the Young Women's Social Impact Program  Administrator. She is an urban planner by profession who seeks to improve the quality of life of people living in our societies thereby fostering improved relationships between people and communities.
Her interests are in the field of women empowerment, gender equality, and child-friendly cities. She likes engaging with people from different backgrounds and holding interesting conversations.
Meet Some of our Young ChangeMakers
Meet some of our Young African ChangeMaker Mentees
These young women have been inspiring us all to be the change that we want to see on the continent we call Africa!
Meet: Anne Gaelle Marie Danielle BADJI from Senegal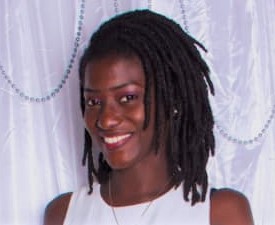 Anne is a dynamic and receptive young woman who likes to see things through. As a girl guide (female scout), she is used to teamwork, dedication, and self-control. She is also very passionate about the empowerment of women and girls.
Anne is also the author of her blog series MY NEW BEGINNING.
Read more here: UNDERSTAND WHAT SELF-CONFIDENCE IS ALL ABOUT
Watch Anne's share her experience: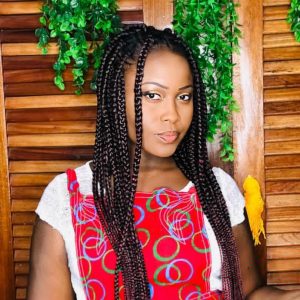 Meet: Stephanie Juliette Mendy from Senegal
She is a young graduate of a Bachelor of Commerce and International Business passionate about culinary art and events. She is currently an intern at Société Générale as a client advisor. During her free time she is on YouTube looking for new recipes tried by adding her personal touch or tuto decoration for anniversary weddings bachelorette parties ....She loves the novelty tested several things and meets new people.
Watch Stephanie's share her experience: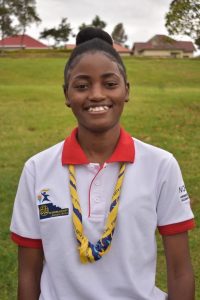 Meet: Patricia Mubvumbi from Zimbabwe
My passions are working with children helping them deal with emotional, psychological, and social problems, I'm also interested in legal justice for orphan children especially in Africa.
I joined GWSE young women social impact mentorship because it was an opportunity for me to grow and learn more about my passion, to be taught by people who have already walked that road, receive guidance on what to do and how to do it, and also get a clear idea of my passion what I want it to be and understand it better.
Watch Patricia's share her experience: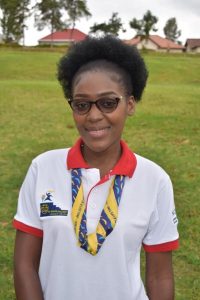 Meet: Joy Chilumbu from Zambia
"She has over two years of experience in preparation of monthly  Financial Planning & Analysis, MIS Reports, and Organizing Campaigns and Community Projects. She is currently associated with Des Guide Du Rwanda as a volunteer.
She has joined the GWSE Mentorship Program, not only to learn and develop entrepreneurial skills to embrace success but also to get involved in professional socialization."
Watch Joy's share her experience: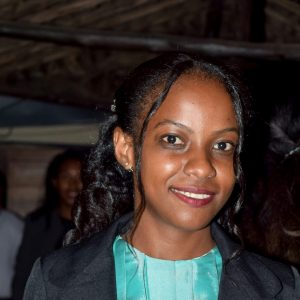 Meet: Aina Cedrine Fanambinirina from Madagascar
I am a young woman very passionate about the future of girls and women. An active and influential young person also determined to take part in female development by helping girls and women to become independent able of ensuring their future.
My partnership with the GWSE women's social impact mentorship program is established because their functioning, targets and their objectives ( goals) based on education correspond to my area of passion
How to Join the Program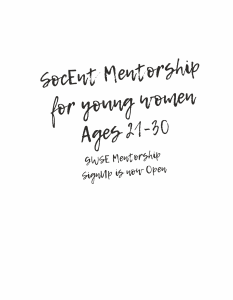 Our mentorship program aims to empower young women who are passionate about the empowerment of women and girls.  The main objective of our mentoring is to provide skills training to young women who are changemakers and working towards developing their communities.
Who can join?
Requirements for Mentees
Young women aspiring to be social- entrepreneurs or interested in community projects
Social Impact  or community development idea for  social-economic empowerment of women and girls
Ages 21-30 years
Speak English or French
Requirements for Mentors
Seasoned social- entrepreneurs and career  women who would like to uplift their younger sisters
Independent, professional, and self-driven women
Passionate about SocEnt, gender-based violence, socio-economic empowerment, and women's rights
Speak English or French
E-mail:  mentoring@gwse.org  to get more information on how to join the program.
What we offer:
Social entrepreneurship training to equip young women with personal and professional skills and support them in identifying potential social business opportunities.
Project development
If you would like to become a mentor email: empowerher@gwse.org . If you have any questions kindly contact us for more information
or  click here to support our work
GWSE Star ChangeMaker
Anne Gaelle Marie Danielle BADJI from Senegal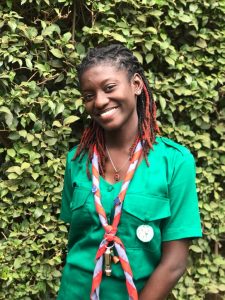 Anne Gaëlle Badji, a young creative Community Manager and Content Creator from Senegal. Girl Guide in "Association des Scouts et Guides du Sénégal". Social work and Design enthusiast. /Passionate about social work and Design. Click on the link below to learn more about her project.
If you would like to support the homeless women that Anne helps or learn more about the project and how you can get involved. Email us at empowerher@gwse.org
Much love,
GWSE Team
We are our Stories!
We love to hear from you!
We are our stories! Our stories are what make us who we are, they are what shape our families, our careers, and our destiny. We invite you to share some of your wonderful stories and experiences with us on our social media platforms, our blog talk or just drop us an email at empowerher@gwse.org. We respect your privacy and have attached the new era for data protection in the EU document for your information here:  EU data protection rules.
So go ahead and have some fun and listen to some stories and experiences that have been shared by some amazing women. Click here: https://player.fm/series/herstorytoo
To contact us for interviews or to share your stories and experiences email us at herstorytoo@gwse.org
If you would like to support our work please do so via our  PayPal here
Donate
Invest in the Future of our Women and Girls