The global goals also known as the sustainable development goals are very important. Why you might ask? Simply put because they touch EACH and every area of OUR lives. ALL of us collectively are affected in some way or another by the global goals.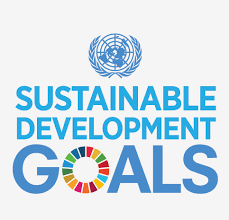 This year has been quite a year so far with global politics and climate change taken center stage. However it was not only politics and climate change that has been making the headlines but migration in Europe has also been a hot topic, African development, Chinese trade and foreign relations,  healthy living movement has also have been making their mark, emerging economies steadily growing, and lets not forget the no food waste movement just to name a few. That been said we have been having quite a time, which brings me back to why the global goals or SDGs are relevant.
The Global Goals touch on all the areas mentioned above and some … so our humble recommendation is that we should collectively work together to ensure that these goals are achieved globally. What can you do? Pick one and focus on improving the situation related to that goal in your family, neighborhood , community oh what the heck COUNTRY!!
Thank you amazing global citizens for taking up this challenge and been mindful. We are stronger collectively!